Hi everyone! I officially finished up my Summer II semester which consisted of Maternity & Peds and I thought I'd write a couple tips on how to survive these two classes.
First of all, Maternity & Pediatrics are extremely difficult classes- I struggled with Maternity in particular just because there is so much to know and trying to cram a specialty in 8 weeks is overwhelming.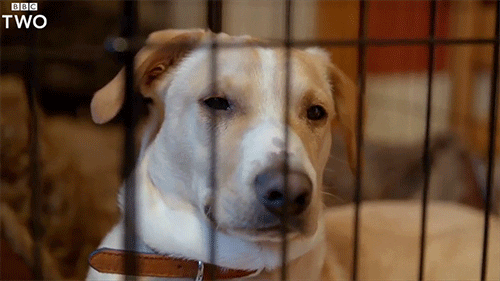 Tip #1: Get out of Med-Surg mentality! 
This is particularly true for Maternity. OB is a completely different world from Med-Surg (although the same old principles of Fundamentals apply here too!)
To start with, most of your patients, unless they're a cute little bundle of joy, can actually have a conversation with you. Remember to watch your demeanor and mannerisms because they are watching you and interpreting your body movements unlike Med-Surg where about 70% of my patients weren't even AAO x3. Conversations and light chit-chat become important in gaining your patient's trust in both OB & Peds. I hate to admit it, but it's important to attempt to get your patients to like you in order to gain their trust, especially with children! Always try initiating some sort of conversation prior to starting medical interventions (unless it's an emergency- then of course scream of help!)
I also had a hard time adjusting to not only the priorities of the Maternity world but just the terminology and procedures as well. Here I was on my first day of Maternity clinical proudly proclaiming that "ROM" in maternity stands for "Range of Motion" 🤦 Nope nope nope. If you're like me and have never stepped foot in a maternity ward, I suggest you brush up on abbreviations & medications & terminology prior to starting your first day of clinical because things roll a lot differently in OB & I guarantee you that there will be meds that you've never seen before! Ex: Hemabate (Remember "He-he-hoooo hemabate" since it's contraindicated in patients who have asthma! 😉)
Tip #2: Learn meds & abbreviations prior to starting to class 
This goes along with I said in Tip #1, but save yourself the trouble of being confused in class/clinical and look up common drugs, vital sign parameters for OB patients/newborns/kids (fun tip: tape vital sign parameters to the back side of your ID card!), abbreviations before starting. Also brush up on skills that you had trouble with fundamentals or MedSurg, your clinical instructors will give you a funny look if you're still struggling with blood pressure at this point. This rotation also presents with opportunities to practice IM injections & catheterization so definitely don't miss the opportunity if you get a chance!
Download my Maternity Meds 101 doc here💊: Maternity Meds
Tip #3: Patient's & parents will not be open to students- don't take it personally 
Sometimes, the idea of having a student nurse around scares patients/parents to death. "A student, who is probably a complete idiot, may cause more harm than good!"  is what I assume patients/parents who deny student nurses are thinking but really don't take it to heart even if you're a star student who's amazing in clinical, put yourself in their shoes and try to understand that their concern has nothing to do with you personally.
Tip #4: Maternity is always cumulative 
No matter what your instructor says, there are always cumulative aspects of Maternity ex: GTPAL/Vital Sign Parameters/APGAR Scores/VEAL CHOP+ Interventions. I saw a couple of the aforementioned topics pop up several times throughout our exams, even when our instructor said the exams were not cumulative 🙄 But to be fair, these are concepts that are considered 101 in Maternity, so definitely spend the time to really understand things like VEAL CHOP & APGAR scores.
Tip #5: Questions, questions, questions! 
The same strategy applies to OB/Peds as it does to MedSurg. Practice questions are your BFF! I did practice questions from my textbook's publisher and whatever other test banks I could find from other textbooks. I also heavily used these two review books: Child Health Nursing (2nd Edition) by Mary Hogan & Maternal/Newborn Success from the Success books series.
Tip #6: Peds is almost like a mini Med-Surg 
The best way to study for Peds is to review what you know about the disease condition in the adult population, and then look at what is different in the Peds population. There are many conditions that are particular to the Peds population but there is also a lot of review of conditions from Med-Surg. If I found myself struggling with a topic in Med-Surg, I took extra time to review the condition itself in the adult population and then make a mental Venn diagram to compare the differences in the child population. For example, I really hated GI in Med-Surg, but it was also my lowest exam score, so I took the time to read my Med-Surg book about GI concepts I struggled with & then I applied that information to Peds.
Tip #7: The best way to pass ATI Proctored exams is to incorporate ATI into your coursework 
ATI proctored exams are by no means easy. Aside from my extreme dislike for ATI, I never found it to be a helpful resource. So to make proctored exams a portion of our final grade each semester scared me. I sometimes even found that the information in ATI would contradict the information in the textbook 🙄 I don't exactly have a surefire way to pass ATI, but what I did was incorporate ATI into whatever chapters we were covering in class and then when it came time for the proctored exam, I would go through the material that we didn't cover in class and just do the questions at the end of each chapter & questions from Learning Systems RN 2. Make sure to read all the rationales from the questions on Learning System RN, even if you got the question right. ATI generally follows a pattern and some information on the practice exams is consistent with what I saw on the practice exams. All in all, don't beat yourself up over ATI. ATI is extremely difficult & some of the best students in my class score Level 1's since the questions are extremely specific and an unreliable indicator of your actual content knowledge.
Tip #8: It's okay not to like Maternity or Peds! 
"Am I supposed to like this? Why don't I like this? Am I heartless for not wanting to see babies & children all the time?" 
Those were the thoughts running through my head when a large majority of my classmates indicated that they loveeeeed either OB or Peds and are planning to pursue a career in either field post graduation. Meanwhile, I was constantly trying to convince myself that I should like these specialties & there are a lot of positives to these two fields! Let's face it, baby poop is a hell of a lot cuter than adult poop 💩😂
But honestly, I personally just didn't like OB/Peds. It may be due to the overwhelming amount of anxiety I faced when dealing with healthy young women, kids and babies who weren't even a day old. It's great when everyone is stable but I think I would go into panic mode and freeze if I saw a baby in respiratory distress or had to break the news to a new dad that his wife wouldn't be going home with him. Yes these two specialties have a lot of their positives but I don't think I could deal with the repercussions when things go south. I honestly felt myself tearing up every time I heard stories in class about OB/Peds complications. I don' think I have it in me to keep calm and think logically when it comes to these specialties.
My Grades 
As always, I don't mind sharing my grades because I found that the tips above really did help me pass these two courses. My instructor also released stats for my class on each exam. On the plus side, everyone in my class passed Maternity & Peds and made it through to the next semester! 🤗 Despite worries from low class exam averages for Maternity Exam 2, we ended up having no stragglers!
I'm currently enjoying some R&R for the next 10 days until I start my Fall I semester which consists of Community & Psych! Cheers to the end of a very hectic & stressful summer! I'm having a hard time containing my excitement since I only have 2.5 more semesters to go until I graduate! Fall semester, here we come! 🎃🍂
-Vrinda